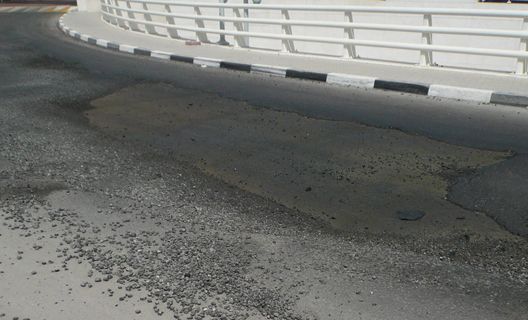 The above photographs depict a range of asphalt failures including different types of deformation, surface course slippage and alligator cracking.
Dr Robert N Hunter has wide experience over many years of assessing road/highway defects.
He is often consulted to ascertain the cause of a particular road/highway failure and to recommend how that defect can be corrected. Road/highway failures can arise from a range of causes. Examples of failures are shown right.
If you require assistance with any aspect of a road defect including advice on public liability claims, please
click here
to enquire.